We invite you to visit us for a large selection of gourmet foods. Our grocery store in Orlando also carries some of the best food products from Brazil. Among the brands that we carry from Brazil are:
- Bauducco
- Foco
- Ita View full description
When you think about British food what first comes to mind is biscuits and tea. At our store we offer a vast assortment of English food products that you will love; from biscuits, tea, candy and snacks to chutneys and fine marmalades. Come visit u View full description
International Food Club offers a gourmet assortment of German foods including condiments, snack, sausages, sauces and much more. Among the brands that we carry from German at our grocery store located in Orlando include:
- Bende
View full description
Greeks are known for their hospitality, nutritious food and flavorful family recipes; that is why, they own many family restaurants. In our grocery store you can find a vast selection of olives, oils, cheese, bread, wine and many other ingredients View full description
Have you ever visited an Indian Restaurant and loved their wonderful meals? Indian cuisine is full of herbs and spices, delicious types of breads and grains and flavorful teas and desserts. This makes Indian food a must try. Our grocery stor View full description
We carry a wide selection of Israeli food from well-known brands such as Galil, OSEM and Achva. These brands offer products such as oils, vinegar, pickles, olives, beans, coffee, honey, crackers, tuna, sardines, vegetables, candy, nuts, seeds, pas View full description
Shop the highest quality and favorite authentic Italian groceries at our supermarket located in Orlando, Florida. At our store, you will find some renowned Italian food products brands such as the following:
- Campofilone
- Loacke View full description
Are you looking for the best Lebanese food market? At our grocery store you can find all the ingredients necessary for your kitchen to delight family as if you were eating at a Lebanese restaurant. Our supermarket offers renowned made in Lebanon b View full description
Our Orlando supermarket carries a large selection of Pakistani food products including Shan brand, a pioneer in spice mixes. Shan products are not only convenient and easy to prepare but also with great flavor and aroma.
Among the Shan p View full description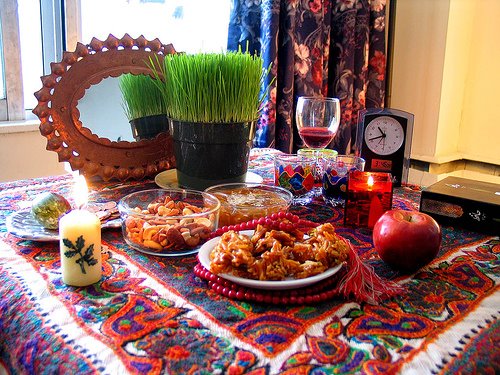 Discover a wide range of high quality Iranian food ingredients and products at our supermarket. It includes pickles, spices, fruits, vegetables, breads and desserts from different brands such as Sadaf, Golchin, Za View full description
Interested in preparing delicious Polish food today? International Food Club grocery store in Orlando has many ingredients you can choose from. Our market has brands such as: Cracovia, Winiary, Babushka, E. Wedel, Kubus, Smak, Eko-Mak, Helio,Tusho View full description
Meat, fish, vegetable, and dishes made out of dough are the most common in Russian Cuisine. Russian food is very distinctive and unique centered on soups and stews accompanied by different types of beverages. At our store, you will find a vast sel View full description
South African cuisine is influenced by different cultures such as the French and Dutch due to their settlement in the region in the early 1600s. The mix of these flavors and textures is represented by many South African restaurants around the worl View full description
Turkish cuisine known for its aromatic, colorful and diverse food is enjoyed by everyone. International Food Club grocery store has a wide selection of Turkish products ideal for any home-style food dishes. Our supermarket has a vast selection of View full description